We help build
a better online presence for your business.
We are not your typical online marketing agency. We focus on, but are not limited to, Mobile Marketing, which we've been involved in for over a decade.
In our 10+ years of digital marketing experience, we have managed everything from a national Entrepreneur Magazine ad campaign for a leading franchise… to a simple Local SEO program for a dentist.
Unparalleled Client Management
Best Consulting Solutions since 2006
Only Work With 1 "Established" Business Per City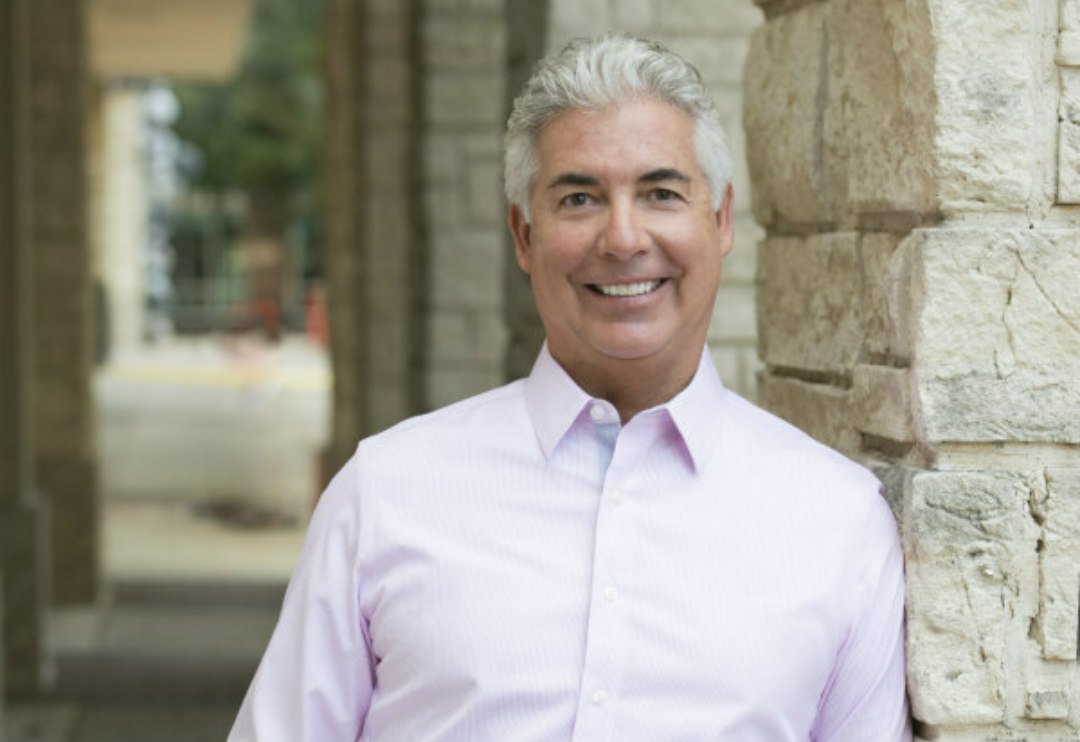 We believe that a "cookie-cutter" approach is NOT the best option for our clients. This is why our agency business model is structured so that you work directly with our founder, Kevin Cortez, to come up with the best approach to obtain your desired marketing goals.
We understand that this is not the most profitable way to run our business. But we look at our clients as business partners and not as another "sales transaction" to add to the bottom-line.
to one-size-fits-all digital marketing!
We specialize in personalized digital marketing for local business owners, with a focus on local search, review marketing, paid advertising and social media. It's not just a plan; it's a partnership that puts your company on the map.
Recession Strategies

82%

82%
Even the best business model will fail without a sound marketing strategy. We proudly offer a combination of strategy, application, and technology solutions.
Exclusivity
We won't work with more than one business like yours in the same market. As long as you're with us, we'll never work with your competitors.
Transparency
We won't leave you in the dark about what we are doing for you each month. We work with our clients to ensure we are working on their goals.
Strategy
We use a proven strategy to build and rank websites for our clients that has proven results for hundreds of companies across the US.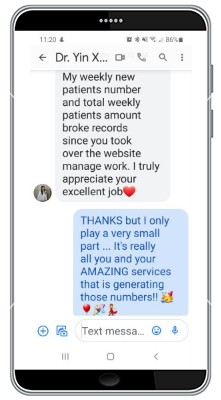 Technology
Our local marketing platforms are built by local search experts and they're designed to put you in control of your SEO, digital marketing, and online reputation.
Client Support
We are dedicated and passionate about helping our clients succeed. We want you to stay three steps ahead of the competition.
Communication
We're making sure to be ready for the future of local search marketing and we strive to make sure all of our clients are too.
Kevin Cortez has been on a mission to help entrepreneurs and business owners since 1991. He has been featured in Voyage Dallas Magazine as one of "Dallas's Most Inspiring Entrepreneurs." Today, Kevin's sole focus is taking the frustration out of digital marketing and helping private practice doctors grow their revenue.




1991 - Eastern Sierra Wholesalers
As President of his family's Coors beer distributorship, Eastern Sierra Wholesalers, Kevin Cortez spearheaded an aggressive turnaround during a period of dramatic industry change.
He completely reorganized, revitalized and restored this California business to profitability by executing a corporate-wide diversification strategy through expanding the company's product portfolio… which included adding such national brands as Snapple and Red Bull.
During this time, Kevin fell in love with brand development as he built a company that enjoyed a reputation as the largest beverage, service, and distribution company in its trading market – This included obtaining the highest Snapple "bottle-per-cap ratio" in the nation during rollout.
2008 - Entrust Management Solutions
After moving to Texas in 2006, Kevin Cortez was recruited by one of the largest privately-held management consulting firms in North America… where he spent time helping several businesses with annual revenues between $750,000 to $10 million.
In 2008, Kevin founded Entrust Management Solutions. This Consulting Firm provided professional management services to small and medium-size business owners with diverse financial, managerial, and operating challenges.
He consistently maximized revenue and earning opportunities through start-up, revitalization, change, turnaround, and growth.
His business consulting engagements helped clients maintain positive cash-flow, control costs, and accelerate profitable growth. Additionally, he determined the financial impact of ownership decision-making, corporate structure, business planning, and industry benchmarking.
2010 - Mobile Marketing Helper
During a keynote at the Mobile World Congress in Barcelona on February 16, 2010, Google chief executive Eric Schmidt announced Google's new rule: Mobile First.
After hearing this, Kevin Cortez decided to establish the marketing agency Mobile Marketing Helper. This full-service digital marketing and national communications company helps Entrepreneurs and Small Business Owners grow their business through Permission-based marketing.
Over the last several years this agency has helped clients connect with consumers across every mobile channel, including SMS text marketing, mobile web sites, QR Code integration, NFC Marketing, and branded apps.
Inbound Marketing Packages include Website Design, SEO, Local Search Optimization, Email Marketing, PPC, Social Media Re-Branding, Retargeting, and Reputation Management.
2020 - Medical Care Marketing
In order to serve his clients at the highest level, Kevin Cortez decided to focus his agency's attention entirely on the medical care industry…
Thus, Medical Care Marketing was formed to help specialized medical practices implement a "Patient Acquisition System" that will help them grow their revenues to 7 figures without using high-pressure sales tactics (or getting overwhelmed with technology).
If you are reading this, and are a medical professional in private practice that understands the importance of digital marketing, we would love to talk with you. Let us show you how we can help you predictably attract more new prospects from the internet.
Real testimonials from real clients – Don't just take our word for it…
Thank you so much! My weekly new patient's number, and total weekly patient's amount, broke all records since you took over the website management work. I truly appreciate your excellent job!!
Kevin Cortez has been invaluable… He is always willing to help me and I would be lost without him. He is brilliant when it comes to digital marketing, building websites, and social media campaigns.
My last SEO company made A LOT of promises but we didn't see much results… after spending a lot of money. Kevin's realistic approach, Local SEO tactics, and improved results have been amazing!
When I initially scheduled the strategy session, I was concerned that it might be a waste of time or worse just a sales pitch. I can honestly say that Kevin exceeded my expectations. You took the time to understand my situation and the goals of my business.
Kevin did his due diligence prior to the call by reviewing our website, evaluating our rankings and came to the meeting prepared to share actionable insights and ideas. It was refreshing to talk with a real expert without feeling like I was getting the hard sale.
I just wanted to take a moment and send you a personal note of thanks for the information you shared on our strategy session this afternoon. I can say without any reservations that you are the real deal when it comes to SEO and internet marketing. Thanks again!
Kevin Cortez has met and exceeded our expectations with the development and implementation of improvements to all aspects of our company. He has implemented systems that are tailored to our company, in a manner that is suited to our business.
It has been a pleasure to work with Mr. Cortez. He was able to absorb the many facets of my business quickly, and organize and convey them well. I have complete confidence that his interpretation of both my historical data and my vision are correct.
With the implementation of our new organization structure, our company is seeing good profits… We now realize that it would have taken us much longer, and included many errors that might affect our productivity, had we not hired Kevin's company.
Patient Acquisition Cheat Sheet
See How We Help Established Doctors Get More Patients Without Using High-Pressure Sales Or Becoming Overwhelmed With Technology.
A Patient Acquisition System specifically designed to help established "specialized" doctors streamline their marketing, get more patients, and increase their revenue.